Hey, Amazon Sellers!
How to Sell Your Amazon FBA Business
Access this valuable event led by experts on how Amazon FBA sellers can sell their Amazon FBA Business! The presenters include eCommerce experts from Mayan and Flippa, who will discuss questions such as:
* With the current economic climate, what does it look like to sell your business?
* When is the best time to sell your business?
* How do you prepare your Amazon FBA Business to exit?
*What are some examples of Amazon FBA Businesses that have exited?
Sign up below to access this on-demand webinar and learn more!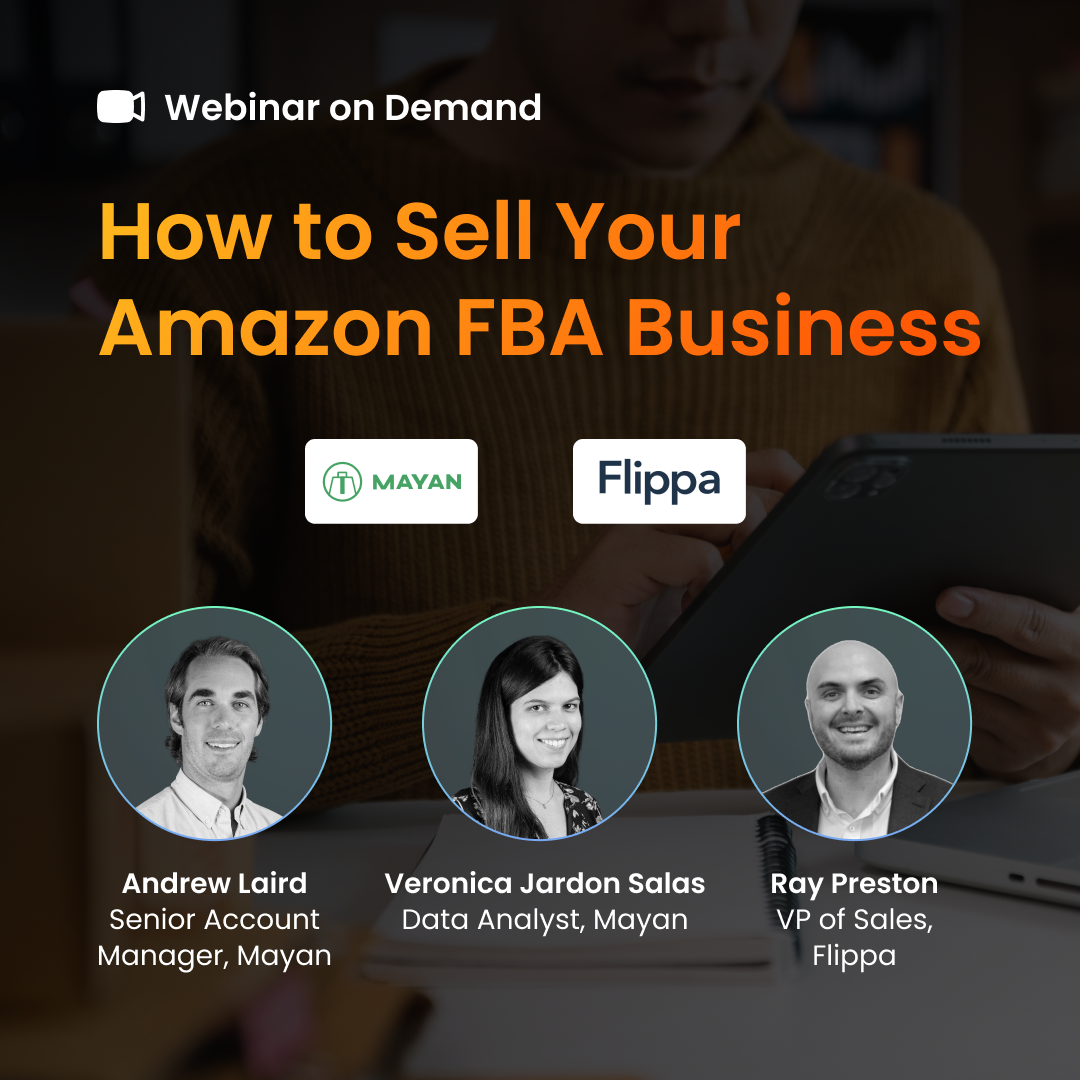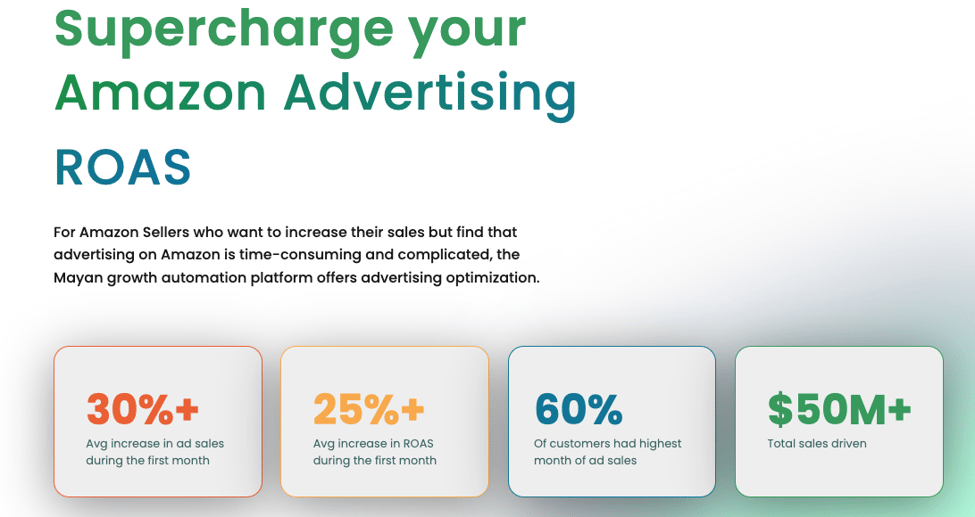 BOOST YOUR BUSINESS
Our latest metrics make us pretty confident...
25%
+
Avg increase in ROAS during the 1st month
30%
+
Avg increase in ad sales during the 1st month
See what our customers have to say
"I don't think we can say thank you enough and how much we appreciate Mayan's help in growing our company."
"On the first day that Mayan managed my campaigns, they helped deliver the highest ad sales day on Amazon ever!"
"I asked Mayan to help me find more 'diamond products', and they delivered."